Archive for September, 2011
---
Posted on 25. Sep, 2011 by admin.
10 years after Damien released his first single in Ireland, he has achieved his first top ten position in the UK singles chart.
"Cannonball" has re-entered the charts at number 9, following a performance on X Factor by John Adams.
View the singles chart here.
View John Adams' performance of "Cannonball" here.
Continue Reading
---
Posted on 14. Sep, 2011 by admin.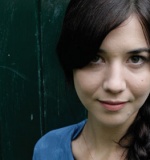 KCRW is now streaming Lisa Hannigan's new album Passenger in full ahead of its North American release next week.
To listen, just go here.
Tracklisting:
1. Home
2. A Sail
3. Knots
4. What'll I Do
5. O Sleep
6. Paper House
7. Little Bird
8. Passenger
9. Safe Travels, (Don't Die)
10. Nowhere to Go
Continue Reading
---
Posted on 09. Sep, 2011 by admin.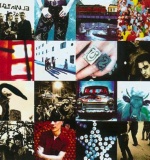 Speaking at the Toronto International Film Festival, Bono disclosed that Damien is one of a number of great artists to be included on an Achtung Baby covers album commissioned by Q magazine.
Damien has recorded U2's "One" for the album, which will be made available to mark the 20th anniversary of Achtung Baby's release.
Other artists on the album include Depeche Mode, Patti Smith and Jack White.
Continue Reading
---