Tag Archives: achtung baby
---
Posted on 09. Sep, 2011 by admin.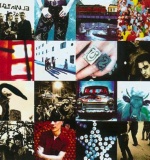 Speaking at the Toronto International Film Festival, Bono disclosed that Damien is one of a number of great artists to be included on an Achtung Baby covers album commissioned by Q magazine.
Damien has recorded U2's "One" for the album, which will be made available to mark the 20th anniversary of Achtung Baby's release.
Other artists on the album include Depeche Mode, Patti Smith and Jack White.
Continue Reading
---
Search EskimoFriends.com
Facebook
December 2023
M
T
W
T
F
S
S
« Apr
1
2
3
4
5
6
7
8
9
10
11
12
13
14
15
16
17
18
19
20
21
22
23
24
25
26
27
28
29
30
31