Archive for 'Other Music'
---
Posted on 28. Nov, 2011 by admin.
Ten years ago we lost a great Irish singer-songwriter named Mic Christopher. He was a great guy and an amazing performer. Here's an unreleased track that Mic performed with his friend Glen Hansard, shortly before he passed away.
RIP Mic.
Continue Reading
---
Posted on 08. Aug, 2011 by admin.
In an extract from this article in the Daily Telegraph, pop music's latest sensation Ed Sheeran talks about taking inspiration from Damien Rice. He was taken to see Irish singer-songwriter Damien Rice play an intimate fan club gig at the age of 11, then bumped into the singer and his band in a bar after the show. "I had a little bit of a chat and kind of had an epiphany, like 'Wow, this is exactly what I want to do!' I got home that night and wrote a whole bunch of songs. I remember one was called 'Typical Average Teen'. Yeah, I was one of those." You have probably heard this a million times already, but here is "The A Team" by Ed Sheeran.
Continue Reading
---
Posted on 25. Apr, 2011 by admin.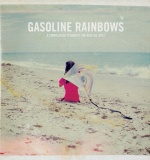 Earlier this year we told you about Gasoline Rainbows, a benefit album in support of people affected by the Gulf of Mexico oil spill. The album features a brand new Damien Rice song "The Connisseur of Great Excuse". The album also features a song by Eskimo Friend Amy Kuney called 'Gasoline Rainbows'. Here is the official video:
100% of the proceeds from the "Gasoline Rainbows" benefit album go toward Global Green's oil spill response. You can get the album on iTunes
here
Continue Reading
---
Posted on 20. Dec, 2010 by admin.
Continue Reading
---
Posted on 19. Dec, 2010 by admin.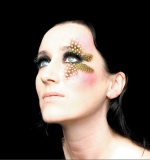 Hot Press reports that Damien will feature on a new album from Irish singer Maria Doyle Kennedy in the new year. You might know Maria from her acting career, having appeared in The Commitments, Dexter, The Tudors and much more... Here is my favorite Maria Doyle Kennedy song:
Discuss this story
here
.
Continue Reading
---
Posted on 16. Nov, 2010 by admin.
Friday, December 3 sees the release of "Bad Move", the debut vinyl single from Vyvienne Long on new Irish label Flaming June records. The single's release will coincide with a full gig at Dublin's Workman's Club.
Continue Reading
---
Posted on 24. Jun, 2010 by admin.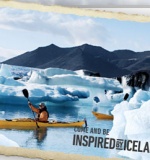 On July 1st, Damien will be amongst the performers at a free concert in Iceland. The concert, entitled "Iceland Inspires", is part of a wider "Inspired by Iceland" campaign to promote tourism in the country, which has been negatively affected by the recent volcano ash cloud. Taking place on July 1st, near the now quiet Eyjafjallajökull volcano at Hamragarðar, near the Seljalandsfoss waterfall, this open-air concert will also feature performances by artists such as Amiina, Glen Hansard and many more. Fortunately, for those of us unable to get to Iceland, the entire concert will be streamed live online at 8PM.
Inspired by Iceland Video from Inspired By Iceland on Vimeo.
Continue Reading
---
Posted on 20. Jun, 2010 by admin.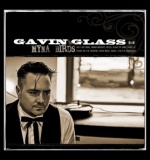 Gavin Glass, who you may know from playing in Lisa's band, recently launched his third album Myna Birds. At the album launch in Whelan's, Dublin, Gavin was joined on stage by Lisa. Here is a great video from that night, that we thought you would enjoy:
Continue Reading
---
Posted on 08. Jun, 2010 by admin.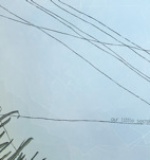 One of the great things about EskimoFriends.com is the way people share recommendations for great new music. Today I'd like to share with you this great new Irish musician, Rhob Cunningham, AKA Our Little Secrets. Last month, Our Little Secrets released their (his?) debut album, which you can buy on iTunes. The album features Lisa Hannigan on guest vocals on the track "Good or Bad Thing". For more details and video click here!
Continue Reading
---
Posted on 12. Aug, 2008 by admin.
You can now buy Bird's Eye View, the new album from Amy Kuney on iTunes. It includes Amy's cover of "The Blower's Daughter" that was featured on this site, which led to Amy opening for Damien in Iceland a couple of weeks ago.
Continue Reading
---
Search EskimoFriends.com
Facebook
December 2023
M
T
W
T
F
S
S
« Apr
1
2
3
4
5
6
7
8
9
10
11
12
13
14
15
16
17
18
19
20
21
22
23
24
25
26
27
28
29
30
31