Archive for 'Lisa News'
---
Posted on 14. Oct, 2011 by admin.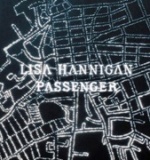 Lisa Hannigan's new album, Passenger, which is earning great reviews across the United States and the UK has entered the Irish charts at number 1. Congratulations to Lisa and her awesome team! Here is the video for "Knots", the first single to be taken from the album:
Continue Reading
---
Posted on 14. Sep, 2011 by admin.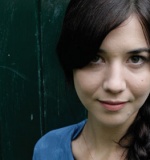 KCRW is now streaming Lisa Hannigan's new album Passenger in full ahead of its North American release next week. To listen, just go here. Tracklisting: 1. Home 2. A Sail 3. Knots 4. What'll I Do 5. O Sleep 6. Paper House 7. Little Bird 8. Passenger 9. Safe Travels, (Don't Die) 10. Nowhere to Go
Continue Reading
---
Posted on 21. Aug, 2011 by admin.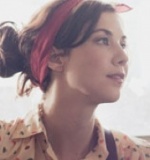 KCRW has made available a track from Lisa's New album Passenger for your listening pleasure! To hear the track "Knots" just go here. Lisa also performed yesterday on BBC 2 Radio's Dermot O'Leary Show. You can listen back to it here. The relevant section starts at two hours and five minutes into the show. Lastly - Lisa has a new website at www.lisahannigan.ie!
Continue Reading
---
Posted on 04. Aug, 2011 by admin.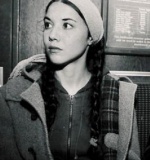 Lisa Hannigan's second studio album has been announced. Passenger is to be released on 20 September in the US and Canada on ATO Records, with a 15-date North American tour to begin in Los Angeles on 27 September. The album will be released in Ireland on 21 October and in the UK on 24 October, with European release dates and tour news to be announced soon. For full details of the North American tour and the opportunity to purchase pre-sale tickets, go to LisaHannigan.ie.
Continue Reading
---
Posted on 10. Apr, 2011 by admin.
In anticipation of her 2nd studio album, Lisa has announced a comprehensive Irish tour, kicking off in Cork on 6 May. Here are the tour dates in full: May 06, 2011 Triskel Christchurch Cork, IE May 12, 2011 Debarras Clonakilty, IE May 13, 2011 The Spaniard Kinsale, IE May 15, 2011 Spirit Store Dundalk, IE May 19, 2011 Kenny's Bar Lahinch, IE May 21, 2011 Roisin Dubh Galway, IE May 22, 2011 Linenhall Arts Centre Castlebar, IE May 25, 2011 Empire Music Hall Belfast, UK May 27, 2011 O'Keeffes Clonmel Clonmel, IE May 28, 2011 The Forum Waterford, IE Jun 08, 2011 Whelan's of Wexford Street Dublin, IE Jun 09, 2011 The Set Kilkenny, IE Jun 10, 2011 The Dock Carrick on Shannon, IE Jun 15, 2011 Glór Irish Music Centrec Ennis, IE Jun 16, 2011 Dolan's Pub Limerick, IE Jun 17, 2011 Gleneagle Hotel Killarney, IE Jul 06, 2011 The Model Sligo, IE Jul 09, 2011 Bažant Pohoda Trenčín, SK Jul 20, 2011 The Balor Ballybofey, IE Jul 25, 2011 Glebe Garden Amphitheatre Baltimore, IE Jul 28, 2011 The Séamus Ennis Cultural Centre Naul, IE Jul 30, 2011 Riverbank Arts Centre Newbridge, Kildare, IE To view some video diaries from Lisa's recording sessions, click through to read the rest of this post.
Continue Reading
---
Posted on 06. Feb, 2011 by admin.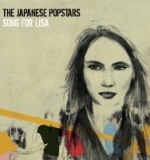 Lisa Hannigan has joined forces with Derry-based dance trio The Japanese Popstars on a new single called "Song for Lisa". The track, taken from the Japanese Popstars' forthcoming second album Controlling Your Allegiance, is being released as a single on 25 February. Check out the video below...
The Japanese Popstars - Song For Lisa
Continue Reading
---
Posted on 20. Dec, 2010 by admin.
Continue Reading
---
Posted on 01. Dec, 2010 by admin.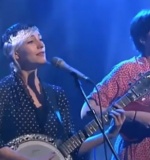 Last Saturday night Lisa Hannigan performed "Blue Moon" on Irish TV with Cathy Davey (see the video below). Both are amongst the performers at the upcoming Turning Pirate Mixed Tape New Year's Eve Party in Vicar Street, Dublin. Other performers include: Rhob Cunningham, Neil Hannon, Jerry Fish, David O'Doherty, Gavin Glass, Richie Egan, The Ambience Affair, Tucan, Laser Tom and the Blast Crew. Hope to see you there!
Lisa also spoke on Irish radio about this gig recently...
Continue Reading
---
Posted on 23. Nov, 2010 by admin.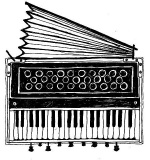 Lisa has been confirmed as one of many great acts to be performing at Turning Pirate's Mixed Tape New Year's Eve Party. Taking place at Vicar Street in Dublin, the concert will comprise an evening of special performances and collaborations to ring in the new year. Tickets on sale now!!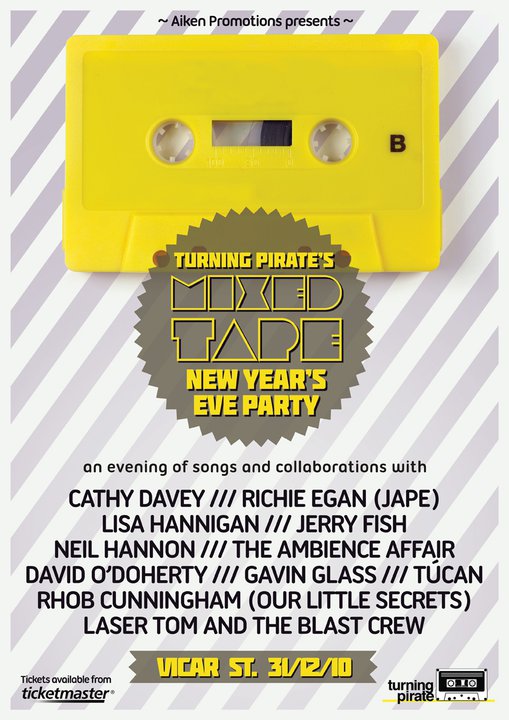 Continue Reading
---
Posted on 13. Nov, 2010 by admin.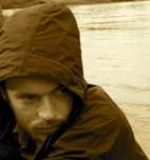 Aung San Suu Kyi has been released from house arrest in Burma today! :) As you know, Damien has been a very active supporter of Aung San Suu Kyi, since his visit to refugee camps in Burma in 2004 with fellow musician Ani DiFranco. In 2005, Damien spoke about this trip and the song he released in his honour to Hot Press "I was quite impacted by the whole Burma experience," toys Rice, "so when the US Campaign Far Burma asked me would I be interestested in doing a show in New York with Ani Di Franco and David Byrne, in aid of Aung San SUM Kyi, I said yeah, absolutely. But they had to pull out, so it looked like I was going to be doing the show on my own, which I was fine with. But then I asked the campaign, why am I doing this show? If it was to make money, I'd rather just give the money … "They said that creating awareness was more important just then. So lashed, what do you think is the most powerful way for me to do that? And they said, you could write a song far Suu Kyi. That's what Lisa Hannigan and I did with 'Unplayed Piano'. "I wanted the sang to be universal, personal, and to come from a human and emotional, not a political, point of view. I wanted it to be an expression of loss, but with a huge amount of hope in that loss. "Suu Kyi has so much potential that just hasn't been realised. The majority of people in Burma want her as their leader. She seems like somebody that the world could benefit from, if she were let out. And the has asked people outside Burma, 'Please, use your liberty ta promote ours'. "I see it on a very simple level. The country asked for this woman and the army didn't allow it. I don't think that should be happening. I'm excited, because I feel there's a potential solution, and Suu Kyi is it. She's the unplayed piano."
Congratulations to everyone who's been involved in the campaign for her release!
Continue Reading
---
Search EskimoFriends.com
Facebook
June 2023
M
T
W
T
F
S
S
« Apr
1
2
3
4
5
6
7
8
9
10
11
12
13
14
15
16
17
18
19
20
21
22
23
24
25
26
27
28
29
30