Posted on 06. Feb, 2011 by admin in Lisa News.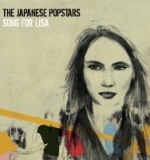 Lisa Hannigan has joined forces with Derry-based dance trio The Japanese Popstars on a new single called "Song for Lisa".
The track, taken from the Japanese Popstars' forthcoming second album Controlling Your Allegiance, is being released as a single on 25 February.
Check out the video below…

The Japanese Popstars – Song For Lisa