Tag Archives: knots
---
Posted on 21. Aug, 2011 by admin.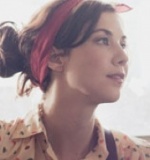 KCRW has made available a track from Lisa's New album Passenger for your listening pleasure!
To hear the track "Knots" just go here.
Lisa also performed yesterday on BBC 2 Radio's Dermot O'Leary Show. You can listen back to it here. The relevant section starts at two hours and five minutes into the show.
Lastly – Lisa has a new website at www.lisahannigan.ie!
Continue Reading
---
Search EskimoFriends.com
Facebook
December 2023
M
T
W
T
F
S
S
« Apr
1
2
3
4
5
6
7
8
9
10
11
12
13
14
15
16
17
18
19
20
21
22
23
24
25
26
27
28
29
30
31