Tag Archives: album
---
Posted on 21. Aug, 2011 by admin.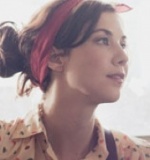 KCRW has made available a track from Lisa's New album Passenger for your listening pleasure!
To hear the track "Knots" just go here.
Lisa also performed yesterday on BBC 2 Radio's Dermot O'Leary Show. You can listen back to it here. The relevant section starts at two hours and five minutes into the show.
Lastly – Lisa has a new website at www.lisahannigan.ie!
Continue Reading
---
Posted on 08. Aug, 2011 by admin.
In an extract from this article in the Daily Telegraph, pop music's latest sensation Ed Sheeran talks about taking inspiration from Damien Rice.
He was taken to see Irish singer-songwriter Damien Rice play an intimate fan club gig at the age of 11, then bumped into the singer and his band in a bar after the show. "I had a little bit of a chat and kind of had an epiphany, like 'Wow, this is exactly what I want to do!' I got home that night and wrote a whole bunch of songs. I remember one was called 'Typical Average Teen'. Yeah, I was one of those."
You have probably heard this a million times already, but here is "The A Team" by Ed Sheeran.
Continue Reading
---
Posted on 04. Aug, 2011 by admin.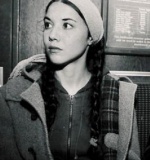 Lisa Hannigan's second studio album has been announced. Passenger is to be released on 20 September in the US and Canada on ATO Records, with a 15-date North American tour to begin in Los Angeles on 27 September.
The album will be released in Ireland on 21 October and in the UK on 24 October, with European release dates and tour news to be announced soon.
For full details of the North American tour and the opportunity to purchase pre-sale tickets, go to LisaHannigan.ie.
Continue Reading
---
Posted on 25. Feb, 2011 by admin.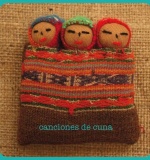 Damien has contributed a new song ("Look at Me") to an Argentinian compilation album, Canciones de Cuna (Lullabies).
Now available exclusively at branches of Disco in Argentina, the album features songs recorded by various artists with lyrics written by children aged 7 to 21.
All proceeds from the sale of the CD will be donated to the Casa de la Cultura de la Calle to support projects encouraging social inclusion through art for children at social risk.
Here is the tracklist (thanks Verena):
1. Ricardo Mollo: No Me Llore Tanto
2. Hugo Fattoruso: Cita Con Dios
3. Luis Alberto Spinetta: Mañana despertar
4. Pedro Aznar: Ojitos de mi corazón
5. Damien Rice: Look At Me
6. Vitor Ramil: Si te duermes
7. Ulises Butron: Un Sueño Hecho Realidad
8. Hilda Lizarazu: Tu Mundo
9. Kevin Johansen: Duerme
10. Fernando Cabrera: Pequeño Ser
11. Lisandro Aristimuno: Madre Santa
12. Litto Nebbia: El Que Crece
13. Luka Bloom: Listen To Yourself
14. Fito Paez: Mírame
15. Miguel Cantilo: Tan Libre Como Quieras Ser
16. Gonzalo Aloras: De Mi Olvido
17. German Daffunchio: Mamá querida
Continue Reading
---
Posted on 21. Feb, 2011 by admin.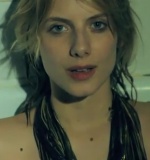 Dublin's Evening Herald reports that Damien has recorded 2 tracks with French actress Melanie Laurent.
The tracks will appear on Melanie's forthcoming album, released on 5 May.
"It's a crazy story. I went to Woodstock [over two years ago] to record the album and I was unhappy with what happened there," she recalled.
"I called my manager and asked him to call Damien Rice's manager and organise something. I didn't expect him to come, but he did, and we started to work together. I fired everyone and followed him to Ireland.
"He taught me everything about being a musician. I was a huge, huge fan, so it was weird for me to just speak with him like it's natural, when I was like, 'Oh my God, I'm speaking with Damien Rice and we're creating music together'."
Continue Reading
---
Posted on 20. Jun, 2010 by admin.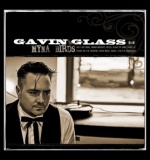 Gavin Glass, who you may know from playing in Lisa's band, recently launched his third album Myna Birds.
At the album launch in Whelan's, Dublin, Gavin was joined on stage by Lisa.
Here is a great video from that night, that we thought you would enjoy:
Continue Reading
---
Posted on 10. Jun, 2010 by admin.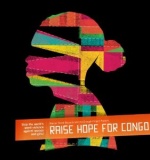 Damien's track "Lonely Soldier" is to be featured on a new compilation album Raise Hope for Congo, which aims to spread awareness about the plight of women in the African nation.
Curated by KCRW DJ Nic Harcourt, the album also features songs by Sheryl Crow, Norah Jones, Bat for Lashes, Travis and Ozomatli.
To hear some of the other tracks on the album and view a full tracklisting, just click through to the rest of the story…
Continue Reading
---
Search EskimoFriends.com
Facebook
September 2023
M
T
W
T
F
S
S
« Apr
1
2
3
4
5
6
7
8
9
10
11
12
13
14
15
16
17
18
19
20
21
22
23
24
25
26
27
28
29
30