Archive for 'Interviews'
---
Posted on 28. Oct, 2014 by admin.
RTE has a short new video with Damien talking about the recording of the new album. Check it out here.
Continue Reading
---
Posted on 25. Oct, 2014 by admin.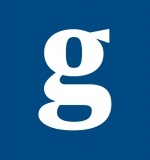 There's a rare interview with Damien in last Thursday's edition of The Guardian. 'I went scuba diving in the brain, free diving in the brain' Multi-platinum success left Damien Rice convinced people were using him. He sacked his band, retreated from music and 'cleansed his mind'. Now, after eight years, he's back … Damien Rice sits on an ornate sofa in a room above a restaurant in Reykjavik, a gaping tear in the arm of his jacket, trying to explain what he's been doing since the release of his second solo album, 2006's platinum-selling 9. He's polite enough, but it's hard to miss his discomfort. His answers come punctuated by pauses so vast you could drive a truck through them: after a while, you just get used to sitting in silence while he searches for the right words. When he finds them, they're frequently metaphors so convoluted they sound more like riddles. "I took a break, and I went off to do something," he says of the period after 9. "People say, 'What did you do?' Erm, let's say" – a mammoth pause – "let's say I was a lover of the sea. And I …" – another pause – "I was a sea swimmer, that's what I was doing. I went off to do a free-diving course, I learned how to scuba dive, I also learned sailing, I also learned surfing." Continued...
Continue Reading
---
Posted on 20. Dec, 2009 by admin.
Here we are, ten years after, and looking back. The end of the 20th century brought some serious changes to Damien Rice's life. As for the ensuing decade: towards the conclusion of this rare and enuxpectedly confessional interview, Hot Press asks the reluctant star what has been his personal high point of the Noughties. The last [...]
Continue Reading
---
Posted on 20. May, 2007 by admin.
Interviews Damien Rice: Singing Green It's not easy being green when you're touring the country on planes and in buses, but Damien Rice is facing the challenge head-on. By Kate Sheppard Folk-rocker Damien Rice might sing sad tunes about lost love, but his wistful heart is in the right place when it comes to climate change. The environment [...]
Continue Reading
---
Posted on 19. Jun, 2005 by admin.
Interviews Damien Rice: The world's most reluctant pop star. The Independent, 19 June 2005 How the world's most reluctant pop star wrote a best-selling album, ran away from fame, met a Hollywood actress and then came back to fight another day. What drives Damien Rice, asks Nick Duerden. And is conquering his demons enough to keep him on [...]
Continue Reading
---
Posted on 02. Jun, 2005 by admin.
Closer To The Truth. Hot Press Magazine Cover Story, Ireland, 2 June 2005 Damien Rice has emerged as one of the most distinctive and independent voices of recent years, achieving a remarkable level of success and artistic respect with 0 – the debut alburn that was recorded on a shoestring in his own bedroom. Famously media shy, [...]
Continue Reading
---
Posted on 24. Sep, 2004 by admin.
The trouble with troubadours Jane Cornwell – 24 september 04 A LOT of people are excited about Damien Rice. His friends and family. His record company. The whole of Ireland. Most of the US. Much of Britain and Europe. A tousle-haired Dubliner with a catch in his throat and a way with a lyric and a melody that [...]
Continue Reading
---
Posted on 20. Aug, 2004 by admin.
The Accidental Rock Star Paste Magazine, Writer: Wes Orshoski, Issue 11 It's about 3 a.m., and a motionless Damien Rice is lying on the floor of a small Seventh Avenue hotel suite. His arms resting on his chest and his eyes half-open, the singer is pinned to the floor by utter exhaustion. About four hours ago, Rice [...]
Continue Reading
---
Posted on 08. Jul, 2004 by admin.
Damien Rice vague about new album BBC Radio, 08 July 2004 Jude Law and Julia Roberts have asked Damien Rice to write the soundtrack to their film 'Closer'. They want some new songs, and to use some tracks from his album 'O'. He's written for a film before – a movie set during the troubles in Northern Ireland. He [...]
Continue Reading
---
Posted on 02. Jun, 2004 by admin.
Interviews Hot Press – The Anti-War Issue – June 2004 For me, doing the show is more about supporting an energy where people are coming together and saying 'We live in this country, it's supposed to be a democratic country and there's so many people here who do not agree with what the Bush administration is doing'. I [...]
Continue Reading
---
Search EskimoFriends.com
Latest Video
Facebook
@eskimofriends on Twitter
Share Your Fan Photos via Flickr!! (just add to the group: eskimofriends)