Tag Archives: damien rice
---
Posted on 15. Feb, 2017 by admin.
Damien will be performing at Teatro Acacia in Naples, Italy, on May 19th.
The concert is to launch the "Breath Project". Organized by Spanish street artist Escif, the project aims to create a huge organic drawing made of 5,000 new trees planted on nearby Mount Olivella.
Damien has previously collaborated with Escif on the drawings used in the cover and booklet of My Favourite Faded Fantasy.
Continue Reading
---
Posted on 16. Jan, 2012 by admin.
The New York Times reports that Damien bought a guitar owned by Bono for nearly half a million dollars at a Haiti benefit auction in Hollywood at the weekend.
Hosted by Cinema for Peace, the event raised more than $5 million to help Haiti recover from the devastating earthquake of 2 years ago.
In addition to providing the largest contribution on the night, Damien also performed for the audience, which included celebrities such as George Clooney; Sean Penn; Leonardo DiCaprio; Julia Roberts; Orlando Bloom; Mel Gibson; James Gandolfini; Garry Shandling; Salma Hayek; Hilary Swank; Josh Brolin and Diane Lane.
According to media reports, Damien recently earned about half a million dollars from the release of "Cannonball" by the winners of X Factor in the UK.
Continue Reading
---
Posted on 09. Sep, 2011 by admin.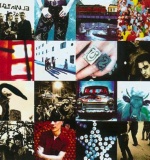 Speaking at the Toronto International Film Festival, Bono disclosed that Damien is one of a number of great artists to be included on an Achtung Baby covers album commissioned by Q magazine.
Damien has recorded U2's "One" for the album, which will be made available to mark the 20th anniversary of Achtung Baby's release.
Other artists on the album include Depeche Mode, Patti Smith and Jack White.
Continue Reading
---
Posted on 09. Mar, 2011 by admin.
Last night Damien was a surprise special guest at a Glen Hansard / Liam O Maonlai double-headliner gig in Whelan's Dublin.
Damien performed a brand new song….
Continue Reading
---
Posted on 25. Feb, 2011 by admin.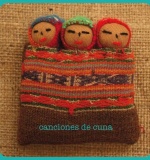 Damien has contributed a new song ("Look at Me") to an Argentinian compilation album, Canciones de Cuna (Lullabies).
Now available exclusively at branches of Disco in Argentina, the album features songs recorded by various artists with lyrics written by children aged 7 to 21.
All proceeds from the sale of the CD will be donated to the Casa de la Cultura de la Calle to support projects encouraging social inclusion through art for children at social risk.
Here is the tracklist (thanks Verena):
1. Ricardo Mollo: No Me Llore Tanto
2. Hugo Fattoruso: Cita Con Dios
3. Luis Alberto Spinetta: Mañana despertar
4. Pedro Aznar: Ojitos de mi corazón
5. Damien Rice: Look At Me
6. Vitor Ramil: Si te duermes
7. Ulises Butron: Un Sueño Hecho Realidad
8. Hilda Lizarazu: Tu Mundo
9. Kevin Johansen: Duerme
10. Fernando Cabrera: Pequeño Ser
11. Lisandro Aristimuno: Madre Santa
12. Litto Nebbia: El Que Crece
13. Luka Bloom: Listen To Yourself
14. Fito Paez: Mírame
15. Miguel Cantilo: Tan Libre Como Quieras Ser
16. Gonzalo Aloras: De Mi Olvido
17. German Daffunchio: Mamá querida
Continue Reading
---
Posted on 21. Feb, 2011 by admin.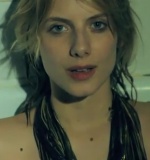 Dublin's Evening Herald reports that Damien has recorded 2 tracks with French actress Melanie Laurent.
The tracks will appear on Melanie's forthcoming album, released on 5 May.
"It's a crazy story. I went to Woodstock [over two years ago] to record the album and I was unhappy with what happened there," she recalled.
"I called my manager and asked him to call Damien Rice's manager and organise something. I didn't expect him to come, but he did, and we started to work together. I fired everyone and followed him to Ireland.
"He taught me everything about being a musician. I was a huge, huge fan, so it was weird for me to just speak with him like it's natural, when I was like, 'Oh my God, I'm speaking with Damien Rice and we're creating music together'."
Continue Reading
---
Posted on 06. Jul, 2010 by admin.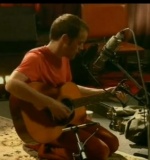 Sometimes it's nice to just go back in time and be reminded of your favorite songs.
Here is a video of Damien performing "The Blower's Daughter" on Live From the Basement in 2007.
Here's a little known fact… The original release of "The Blower's Daughter" single in Ireland in September 2001 was delayed after the first batch of CDs was destroyed in a fire on the ferry between Britain and Ireland…
Continue Reading
---
Posted on 02. Jul, 2010 by admin.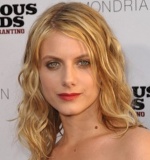 French actress Melanie Laurent has been speaking again about Damien's influence on her musical career. Here is an extract from her interview with The Independent newspaper in Great Britain.
"Working with Damien on my first CD as a singer also makes me lose confidence, because compared to him I'm not a singer. But I think it's important to lose confidence because if you don't, then you risk just being the same actress all the time."
Continue Reading
---
Posted on 02. Jul, 2010 by admin.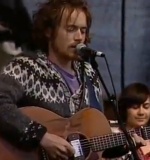 The Icelandic song that Damien performed in Reykjavik last night is "Sofðu unga ástin mín". Here is the video of the performance, which also features Lara Runarsdottir, Glen Hansard, Mia Maestro, Helgi Jonsson and Lovísa Elísabet Sigrúnardóttir (of Lay Low).
Continue Reading
---
Posted on 01. Jul, 2010 by admin.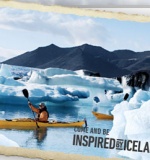 EskimoFriends comes live from sunny rainy Reykjavik tonight…
UPDATE 2: Damien performed 2 songs, "The Professor" and "The Blower's Daughter. He then reappeared on stage a little later to perform an Icelandic song with Lara Runarsdottir, a group of Iceland musicians and Glen Hansard. If you missed the performance you will be able to watch it online shortly from here.
UPDATE 1: They've just changed the running order a bit… Damien is now scheduled to perform at 10:40PM BST… (Grazie mille Gloria)… I think we'll forgive the timing confusion as Icelandic people surely struggle with timekeeping because they have almost 24 hours of sunshine (with a little bit of rain) every day in the summer…
In a few hours time, Damien will take the stage at the Inspired by Iceland event. You can be there too! Well, kind of… You can watch it live online from here.
The concert starts at 9PM BST, which is a bit confusing… That's 9PM Irish time, 10PM in Germany, 4PM in New York, 1PM in LA, 2.30AM (weird) in Myanmar and 12PM in the eskimo stronghold of Kotzebue, Alaska.
Damien is due to appear on the stage at 23.10 10:40PM BST, just after one of our other favourite singers, Glen Hansard, and right before Parabólur (cool).
Continue Reading
---
Search EskimoFriends.com
Facebook
June 2023
M
T
W
T
F
S
S
« Apr
1
2
3
4
5
6
7
8
9
10
11
12
13
14
15
16
17
18
19
20
21
22
23
24
25
26
27
28
29
30