Archive for July, 2010
---
Posted on 20. Jul, 2010 by admin.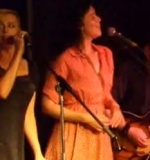 Lisa performed last week at the 10th Junction Festival Anniversary Party at O'Keeffes in Clonmel, Ireland.
In addition to debuting a new track, "Fear", Lisa also performed "Love Is a Battlefield with Cathy Davy, Gavin Glass and David Kitt, and a duet of "Blue Moon" with Cathy Davy, which you can see below.
You can watch some video footage from the night here.
Continue Reading
---
Posted on 19. Jul, 2010 by admin.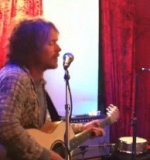 Damien made a surprise appearance in London yesterday at the latest in the Communion series of concerts, organized by Ben Lovett and Kev Jones of Mumford & Sons.
As well as a group performance of Volcano, with members of the audience on backing vocals, Damien also joined Julia Stone in a rendition of "You're The One That I Want" from Grease. Here's a video from their performance of this song at the Latitude festival:
Continue Reading
---
Posted on 06. Jul, 2010 by admin.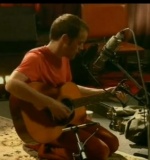 Sometimes it's nice to just go back in time and be reminded of your favorite songs.
Here is a video of Damien performing "The Blower's Daughter" on Live From the Basement in 2007.
Here's a little known fact… The original release of "The Blower's Daughter" single in Ireland in September 2001 was delayed after the first batch of CDs was destroyed in a fire on the ferry between Britain and Ireland…
Continue Reading
---
Posted on 02. Jul, 2010 by admin.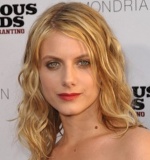 French actress Melanie Laurent has been speaking again about Damien's influence on her musical career. Here is an extract from her interview with The Independent newspaper in Great Britain.
"Working with Damien on my first CD as a singer also makes me lose confidence, because compared to him I'm not a singer. But I think it's important to lose confidence because if you don't, then you risk just being the same actress all the time."
Continue Reading
---
Posted on 02. Jul, 2010 by admin.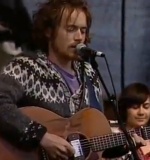 The Icelandic song that Damien performed in Reykjavik last night is "Sofðu unga ástin mín". Here is the video of the performance, which also features Lara Runarsdottir, Glen Hansard, Mia Maestro, Helgi Jonsson and Lovísa Elísabet Sigrúnardóttir (of Lay Low).
Continue Reading
---
Posted on 01. Jul, 2010 by admin.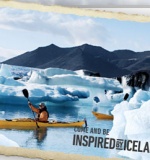 EskimoFriends comes live from sunny rainy Reykjavik tonight…
UPDATE 2: Damien performed 2 songs, "The Professor" and "The Blower's Daughter. He then reappeared on stage a little later to perform an Icelandic song with Lara Runarsdottir, a group of Iceland musicians and Glen Hansard. If you missed the performance you will be able to watch it online shortly from here.
UPDATE 1: They've just changed the running order a bit… Damien is now scheduled to perform at 10:40PM BST… (Grazie mille Gloria)… I think we'll forgive the timing confusion as Icelandic people surely struggle with timekeeping because they have almost 24 hours of sunshine (with a little bit of rain) every day in the summer…
In a few hours time, Damien will take the stage at the Inspired by Iceland event. You can be there too! Well, kind of… You can watch it live online from here.
The concert starts at 9PM BST, which is a bit confusing… That's 9PM Irish time, 10PM in Germany, 4PM in New York, 1PM in LA, 2.30AM (weird) in Myanmar and 12PM in the eskimo stronghold of Kotzebue, Alaska.
Damien is due to appear on the stage at 23.10 10:40PM BST, just after one of our other favourite singers, Glen Hansard, and right before Parabólur (cool).
Continue Reading
---