Posted on 21. Apr, 2012 by admin in Damien News.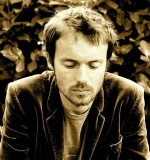 Update:New date added for Vienna on 11 July.

A few more dates have been confirmed this summer in Europe…
- 30 June Hop Farm Festival, England
- 5 July Days Off Festival in Paris, France
- 11 July WUK, Vienna, Austria
- 12 July Gent Jazz Festival in Gent, Belgium
- 25 July Grado Festival Ospiti d'Autore, Diga Nazario Sauro, Grado, Italy
- 27 July Ferrara Sotto Le Stelle, Cortile del Castello Estense, Ferrara, Italy
- 28 July Cavea del Nuovo Teatro dell'Opera, Florence, Italy
- 30 July Cavea dell'Auditorium Parco Della Musica, Rome, Italy
Thanks to NineCrimes.it for discovering the Italian dates!