Posted on 24. Dec, 2012 by admin in Damien News.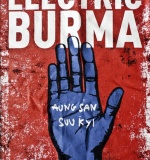 Last June, Damien performed at the Electric Burma concert in Dublin to honor Burmese democracy leader Aung San Suu Kyi.
That concert was recorded and will be broadcast on Irish TV this Thursday night (27 December) on RTE 1 at 10:35 PM.
It will also be released as a DVD soon.
Here is the trailer: