Posted on 12. Jan, 2013 by admin in Damien News.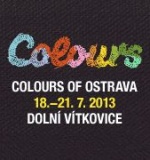 Damien will be performing at the Colours of Ostrava festival in the Czech Republic in July.
This will be the twelfth year of the festival in Ostrava and it takes place from 18 to 21 July.
Other confirmed artists include Sigur Rós, Asaf Avidan, Irie revoltes, Red Bara, Tata Bojs, Prague selection and Wanastowi Vjecy.
Tickets are available here.