Posted on 08. Sep, 2014 by admin in Damien News.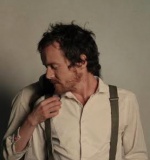 While "My Favourite Faded Fantasy" was aired tonight by Zane Lowe on BBC Radio 1, it looks like Damien's first single will be "I Don't Want to Change You", which Zane Lowe will also debut on 23 September.
Speaking about the 8-year gap between album releases, Damien says in a press release, "Sometimes you have to step away from what you love in order to learn how to love it again."
There's also confirmation tonight that the new album is produced by Rick Rubin.
"I came to Rick mostly based on what I didn't know about him, rather than what I did," adding "for some reason I just had a feeling that I would feel comfortable being open and being me and being vulnerable with Rick."