Posted on 13. Sep, 2014 by admin in Damien News.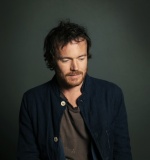 The London Evening Standard has published some quotes from Damien in this article about the new album.
"I was playing the biggest venues I'd ever played, and everything was quote-unquote perfect. And everything sort of crumbled and fell apart at that moment," he says. "I became really unhappy, and so that went spiralling down, down, down, where I got to this place where I had everything I thought I wanted and I still wasn't happy. That felt very, I guess, disheartening. So I kind of crashed."
"The reason why it took me so long to record this record was because I kept on starting it and quitting it and starting it and quitting it, so I got nowhere. Everything I'd do I would criticise," he says.
"I met with my management in London and they said to me, 'Do you ever want to make another record?' I said, 'Yeah, but I think I need help, someone who can inspire me to be better'. I said the only person who came to mind was Rick Rubin. But I knew very little about him. All I knew is that he meditated, he had a big beard and that some people called him a guru."
"I sat for a minute and I imagined myself with one more hour on the planet. And I noticed that I didn't care about whether I had sold more records, or less records," he says. "What was most important to me in that moment was wanting to shed whatever mask I'd been wearing so that I could at least be myself in the world, instead of some version of myself that I thought was appropriate."
It also includes some quotes from Rick Rubin, who produced the album:
"I think he was torn. Part of him wanted to be free to express himself and part of him seemed to be stopping the process," Rubin says of Rice's working methods. The producer, who has worked on endless classic albums from the Eighties hip hop of Run DMC to Johnny Cash's American series and Adele's album 21, is known for his hands-off approach. "It took a series of personal breakthroughs for Damien to feel comfortable enough to want to put out new music and all the stress associated with it. He is a highly sensitive artist and man."