Posted on 23. Sep, 2014 by admin in Damien News.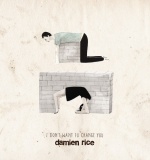 "I Don't Want to Change You", the first single from My Favourite Faded Fantasy, is now available to stream here.
It was broadcast tonight for the first time on BBC Radio 1.
What do you think? Let's chat about it in the Igloo!
And here's a teaser from the video: