Posted on 03. Jun, 2016 by admin.
Damien Rice on what he loves most about Asia, ahead of Hong Kong concert
The Irish singer-songwriter, 42, a hit at the 2015 Clockenflap festival in the city, talks about his music, career and insecurities, and why sometimes we should just get naked and dance in the rain
After his triumphant performance on the main stage at Clockenflap last year, Irish singer-songwriter Damien Rice is returning to Hong Kong for a more intimate sold-out show at The Vine Centre in Wan Chai on May 31. Ahead of the performance, Rice answered SCMP.com's questions about his songwriting process, how he is trying to come to terms with his insecurities, and why we should all sometimes dance naked in the rain.
Continue Reading
---
Posted on 16. Feb, 2016 by admin.
Damien will be performing at a number of European festivals this summer. Here are the latest summer dates:
04 June – The Star Theatre, Singapore
06 June – Ex Theatre, Tokyo, Japan
18 June – Little Vega, København V, Denmark
19 June – Northside Festival, Aarhus, Denmark
21 June – Sofiero, Helsingborg, Sweden
22 June – Cirkus, Stockholm, Sweden
26 June – Piknik i Parken, Oslo, Norway
29 June – Volt Festival, Sopron, Hungary
01 July – Provinssirock Festival, Seinäjoki, Finland
03 July – Sigulda Castle, Latvia
04 July – Vilnius University Botanical Garden, Vilnius, Lithuania
07 July – Royal Park, Baarn, Netherlands
08 July – Festival Cruilla, Barcelona, Spain
09 July – Cactus Festival, Bruges, Belgium
12 July – Casa de Musica, Porto, Portugal
13 July – Lisbon Coliseum, Lisbon, Portugal
16 July – Pistoia Blues Festival, Pistoia, Italy
29 July – Ana Tiyatro, Istanbul, Turkey
31 July – Tbilisi Open Air, Tbilisi, Georgia
03 Aug – Divadlo Archa, Prague, Czech Republic
06 Aug – Parkbuhne, Leipzig, Germany
08 Aug – Stadpark, Hamburg, Germany
09 Aug – Tanzbrunnen, Cologne, Germany
11 Aug – Haldern Pop Festival, Haldern, Germany
13 Aug – SummerVille Festival, Wiesen, Austria
Continue Reading
---
Posted on 05. Sep, 2015 by admin.
Damien has added the following tour dates!
22 Nov – Grand Peace Palace, Seoul, South Korea
24 Nov – Bexco Auditorium, Busan, South Korea
27-29 Nov – Clockenflap Festival, Hong Kong
28-29 Nov – Neon Lights Festival, Singapore
For the full tour schedule, check out Damien's official Tour page.
Continue Reading
---
Posted on 03. Aug, 2015 by admin.
Damien Rice is coming to South America, with the following dates now confirmed on damienrice.com.
Tickets go on sale from 10 August.
20 Oct – Teatro Amazonas, Manaus, Brazil
22 Oct – Cine Joia, Sao Paulo, Brazil
24 Oct – Vivo Rio, Rio de Janeiro, Brazil
27 Oct – La Trastienda, Buenos Aires, Argentina
29 Oct – Teatro Universidad De Chile, Santiago, Chile
31 Oct – Auditorio Del Pentagonito, Lima, Peru
3 Nov – Teatro Julio Mario Santodomingo, Bogota, Colombia
Continue Reading
---
Posted on 03. Aug, 2015 by admin.
It was Vincenzo Di Silvestro's dream to play violin with Damien Rice. And here he is doing just that following Damien's recent performance in Rome.
Continue Reading
---
Posted on 15. Jun, 2015 by admin.
Damien has contributed a new song entitled "Hypnosis" to the soundtrack of a new film, The Prophet.
You can hear the track here.
Inspired by the Kahlil Gibran's classic volume of poetry, The Prophet is a richly-animated story and celebration of Gibran's book, created by artists, animators and musicians from around the world, written and directed by Roger Allers (The Lion King). Starring Liam Neeson, Salma Hayek-Pinault, John Krasinski, Frank Langella, Alfred Molina, John Rhys-Davies and Quvenzhané Wallis.
Damien is contributing two recordings to the film's soundtrack including the original song "Hypnosis" composed specifically for the project. The soundtrack will be released July 31.
Continue Reading
---
Posted on 23. Feb, 2015 by admin.
Several more tourdates have been announced recently. For the very latest, check Damien's official tour page.
Today Damien announced the following new tour dates:
09 Jun – Usher Hall, Edinburgh, UK
11 Jun – Albert Hall, Manchester, UK
13 Jun – Chelsea Royal Hospital, London, UK
17 Jun – Celebrate Brooklyn! at Prospect Park Bandshell, Brooklyn, NY
18 Jun – Stage AE, Pittsburgh, PA
20 Jun – The LC Pavilion, Columbus, OH
21 Jun – Jay Pritzker Pavilion, Chicago, IL
22 Jun – TD Echo Beach, Toronto, ON
20 Jul – Le Grand Rex, Paris, France
22 Jul – Les Nuits de Fourvieres (new!)
25 Jul – Cavea, Rome, Italy (new!)
27 Jul – Teatro Antico, Taormina, Italy (new!)
30 Jul – Castello Scaligero Villafranca, Verona, Italy (new!)
02 Aug – Koncerthuset, Copenhagen, Denmark
04 Aug – Tempodrom, Berlin, German (new!)
Full tour details available here.
Continue Reading
---
Posted on 03. Feb, 2015 by admin.
The following is taken from a recent Irish Times article called First Encounters: Singer-Songwriter Damien Rice and Composer David Arnold
Damien Rice is an Irish singer-songwriter whose first album, 'O', released by himself in 2002, became a major success in Ireland, the UK and US. His third album, 'My Favourite Faded Fantasy', was released recently. Originally from Celbridge, Co Kildare, he says he currently lives out of a suitcase
My grandmother – my father's mother, Mary Rice – showed me a paper clipping one day that had some news about some music David was composing for a film. She said, you know you have this second cousin in London, you should send him some of your songs. Before that I hadn't known about him. I was a fan of the song Play Dead by Björk, but didn't realise that he had worked closely with her on it.
We get on really well – it was a relief to find someone else in the family who'd gone down a similar road. We first met around 2000. I loved his sense of humour, especially about the music and entertainment industry. It was never serious; his light-heartedness kept things very buoyant.
[Read lots more below the fold...]
Continue Reading
---
Posted on 02. Feb, 2015 by admin.
Today Damien has announced the following new tour dates:
- 4 Feb, L'Olympia de Montréal, Montréal
- 29 May, Primavera Sound Festival, Barcelona
- 26-28 Jun, Down the Rabbithole Festival, Beuningen, Netherlands
- 22 Jul, Blue Balls Festival, Lucerne, Switzerland
Continue Reading
---
Posted on 15. Dec, 2014 by admin.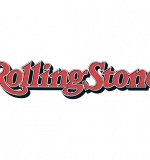 Damien Rice on How Eight Years of Soul-Searching Led to Long-Awaited LP
The Irish singer-songwriter discusses the spiritual journey that led to his "scarred" new LP
With 9, Damien Rice scored his first Number One in his home country, topping the Irish album chart in the fall of 2006. The singer-songwriter followed with a world tour and a pair of live albums but put off returning to the studio in order to spend some time in self-reflection. "When I was a teenager, I thought I'd know more when I was a man," he says. "But now that I'm a man, I'm working on unlearning most of the things I learned as a teenager."
Two years ago, Rice and producer Rick Rubin began recording the tracks that would form My Favourite Faded Fantasy, a raw return that document the musician's long period of soul-searching. Between European tour dates (he comes to North America next spring) Rice opened up about his spiritual journey and invigorating new LP.
Does writing come easily or is it more of a difficult process? What were you doing during those years in between records?
Continue Reading
---
---
Search EskimoFriends.com
Facebook
July 2016
M
T
W
T
F
S
S
« Jun
1
2
3
4
5
6
7
8
9
10
11
12
13
14
15
16
17
18
19
20
21
22
23
24
25
26
27
28
29
30
31