Posted on 12. Nov, 2014 by admin.
Hot Press reports that Damien will be returning to the Late Show with David Letterman next Monday.
Damien last performed on the Late Show back in 2004:
Continue Reading
---
Posted on 12. Nov, 2014 by admin.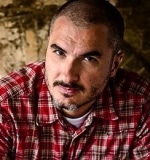 Damien Rice performed on BBC Radio's Zane Lowe Show this evening.
You can listen back to the full session here.
And you can chat about it here!
Continue Reading
---
Posted on 11. Nov, 2014 by admin.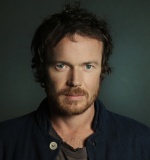 AMIEN RICE ON HIS TRIUMPHANT RETURN
After nearly a decade away, the musician talks about letting go of old negativity—and why we may see a lot more from him.
By Sarah Rowland on November 11, 2014
After eight years of silence, Damien Rice is more heartfelt and raw than ever on his new release, My Favorite Faded Fantasy, out this week. The past few years have undoubtedly been a growing period for the 40-year-old Irish musician, who now seems more relaxed and comfortable in his own skin. In conversation, he's poetic and self-assured. His piercing blue eyes stare a moment too long, and he's unafraid of thoughtful, silent pauses. Rice attributes his creative regeneration to letting go of outside expectations and old, lingering feelings that had infected his music. When we met up after he performed a show to launch the new album in London, Lisa Hannigan—Damien's old partner in music and love—ironically started playing in the background. "That's Lisa's song on the radio," he said. Then, with a quick smile, he was on to telling his next story.
[Continued...]
Continue Reading
---
Posted on 01. Nov, 2014 by admin.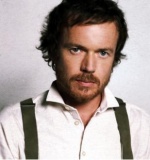 My Favourite Faded Fantasy is now on release in Ireland, Germany, Belgium and the Netherlands. It will be released in the UK and the rest of Europe on Monday and in the US on the 10th of November.
Reviews are flying in:
The Irish Times: 4/5
Drowned in Sound: 9/10
Consequence of Sound: here
(I'll add more here as they come in…)
Continue Reading
---
Posted on 31. Oct, 2014 by admin.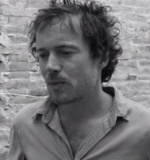 Damien Rice: Fading back into view
On the eve of the release of My Favourite Faded Fantasy, Reykjavik resident Rice talks to us
"You're doing something, you're doing something, boom, you crash, burn, you fail. You beat yourself up, and then you find your way out of it."
Damien Rice is talking about how everything just . . . stopped. He's sitting in a room high up in a building called Idno in Reykjavik, an old restaurant-theatre- venue that looks out on to the water. When Rice talks about the "big crash and burn" that began an eight-year hiatus from releasing records, he speaks about the disintegration of relationships in his band. They had started from a place of innocence, he says, then touring was exciting, then everything got bigger, then money came in, then the whole thing fell apart.
(Continued…)
Continue Reading
---
Posted on 30. Oct, 2014 by admin.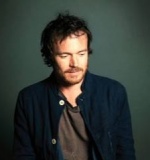 Damien Rice: 'I opened every can of worms I could…'
We are deep in the barren Icelandic countryside, miles from Reykjavik, and Damien Rice is playing one of the most intimate shows of his life.
There's a small crowd of friends and musicians and a handful of journalists present in this former swimming pool-turned-recording studio. It is in this very space that Sigur Ros made some of their finest albums.
But this Monday evening in early September is all about the songsmith from Celbridge, Co Kildare, beginning promotional rounds for the release his first album of new material in eight years.
(Continued…)
Continue Reading
---
Posted on 28. Oct, 2014 by admin.
RTE has a short new video with Damien talking about the recording of the new album. Check it out here.
Continue Reading
---
Posted on 25. Oct, 2014 by admin.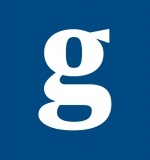 There's a rare interview with Damien in last Thursday's edition of The Guardian.
'I went scuba diving in the brain, free diving in the brain'
Multi-platinum success left Damien Rice convinced people were using him. He sacked his band, retreated from music and 'cleansed his mind'. Now, after eight years, he's back …
Damien Rice sits on an ornate sofa in a room above a restaurant in Reykjavik, a gaping tear in the arm of his jacket, trying to explain what he's been doing since the release of his second solo album, 2006's platinum-selling 9. He's polite enough, but it's hard to miss his discomfort. His answers come punctuated by pauses so vast you could drive a truck through them: after a while, you just get used to sitting in silence while he searches for the right words. When he finds them, they're frequently metaphors so convoluted they sound more like riddles. "I took a break, and I went off to do something," he says of the period after 9. "People say, 'What did you do?' Erm, let's say" – a mammoth pause – "let's say I was a lover of the sea. And I …" – another pause – "I was a sea swimmer, that's what I was doing. I went off to do a free-diving course, I learned how to scuba dive, I also learned sailing, I also learned surfing."
Continued…
Continue Reading
---
Posted on 04. Oct, 2014 by admin.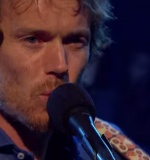 Damien performed 2 tracks on BBC's Later with Jools Holland: "I Don't Want to Change You" and "The Greatest Bastard".
You can discuss the performance in the Igloo or watch one of the tracks right here:
I Don't Want to Change You

Continue Reading
---
Posted on 30. Sep, 2014 by admin.
Damien has added 2 new dates to his upcoming tour: at the Apollo Theatre, New York, on 15 November and at Métropois in Montreal. Pre-sales start on 3 October from 12PM EDT.
Continue Reading
---
Search EskimoFriends.com
Facebook
June 2023
M
T
W
T
F
S
S
« Apr
1
2
3
4
5
6
7
8
9
10
11
12
13
14
15
16
17
18
19
20
21
22
23
24
25
26
27
28
29
30