Posted on 08. Sep, 2014 by admin.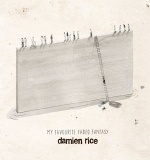 Zane Lowe just played the title track from Damien's new album, "My Favourite Faded Fantasy", for the first time on BBC Radio 1, saying:
"So astounding, so stunning, we had to start the week with it…"
Note: this track is available on iTunes from midnight (EST) tonight when you pre-order the album from iTunes.
Today, it was also officially confirmed that the new album will go on sale from 31 October.
Listen back to the Zane Lowe show tonight from here.
And here's a video excerpt:
Continue Reading
---
Posted on 04. Sep, 2014 by admin.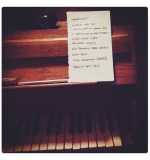 Good news! Damien's new album, "My Favourite Faded Fantasy", will go on sale on 31 October.
The tracklist reported by Amazon is:
1. My Favourite Faded Fantasy
2. It Takes A Lot To Know A Man
3. The Greatest Bastard
4. I Don't Want To Change You
5. Colour Me In
6. The Box
7. Trusty And True
8. Long Long Way
Note that the image posted by DamienRice.com includes the following other track titles:
Camarillas
Mustard Seeds
Update: This tweet from George Ergatoudis (Head of Music at BBC Radio 1) may suggest that the first single will be "The Greatest Bastard".
Continue Reading
---
Posted on 11. Jul, 2014 by admin.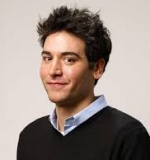 Josh Radnor, who played Ted on How I Met Your Mother, has written about his memories of falling in love with Damien's album "O".
You can read the full article here, but here's an excerpt:
How to describe that initial encounter? It was certainly a stop-what-you're-doing moment, and that's exactly what I did. I looked up from—oh, I don't know, the coffee maker, the New York Times, my audition sides—and thought: "This… is the most beautiful thing I've ever heard." A sad Irish troubadour's exquisite songs of romantic heartache and pain, how he'd wronged and been wronged, delivered in a startlingly pure, achingly sincere, and elastic voice. It called something forward in me, some heartbroken essential thing. I furiously scribbled down the name: Damien Rice. I needed this music in my life. A quick internet search and a few record store visits (remember those?) revealed that it was available exactly nowhere, its domestic release not scheduled until the following year.
Continue Reading
---
Posted on 26. May, 2014 by admin.
According to this article, Damien has contributed a song to a new animated film by Salma Hayek called The Prophet, which is due for release later in the year.
Thanks to Desiderata for the link!
Continue Reading
---
Posted on 14. May, 2014 by admin.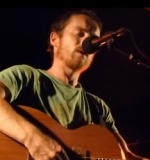 Last night, Damien played his first full show in Dublin for many years. The gig lasted for two and a half hours.
And Damien confirmed that a new album will be coming in the autumn.
Here's a feature on Irish radio this morning, which includes an interview with Damien's proud granny!
Read some fan reviews in the Igloo.
And here's a full set-list, thanks to Chrysler:
Main Show:
01: Delicate
02: Elephant
03: Woman Like A Man
04: 9 Crimes
05: Eskimo
06: The Box
07: Amie > Sex Change
08: The Professor & La Fille Danse
09: Volcano
10: The Greatest Bastard
11: Coconut Skins
12: Rootless Tree
13: Cold Water
14: Hallelujah
Encore
15: Cannonball
16: Long Way To The Top
17: Black is the Colour
18: I Remember
19: The Blowers Daughter
Continue Reading
---
Posted on 08. May, 2014 by admin.
Damien will be performing at Whelans in Dublin on 13 May as part of Whelans' 25th anniversary celebrations.
The 300 tickets sold out within 60 seconds of going on sale this morning.
More here.
Continue Reading
---
Posted on 11. Mar, 2014 by admin.
Damien's official site has announced two concerts for this summer:
17 May – Seoul Jazz Festival, Seoul, Korea (tickets here)
23 Aug – Winterthurer Musikfestwochen, Winterthur, Switzerland (tickets here)
Continue Reading
---
Posted on 23. Feb, 2014 by admin.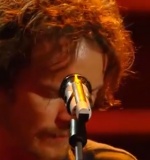 On 20 February, Damien performed a couple of tracks at Festival di Sanremo in Italy, which was broadcast live on Italian television.
Damien performed Cannonball and The Blower's Daughter.
Here's the video!
Continue Reading
---
Posted on 27. Dec, 2013 by admin.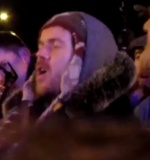 Merry Christmas everyone!
Damien again joined Glen Hansard, Bono and others at the Christmas Busk on Grafton Street on Christmas Eve.
Here's a short video clip:
New Video:
Continue Reading
---
Posted on 09. Nov, 2013 by admin.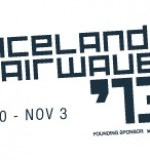 Last week, Damien gave a surprise performance at Kaffibarinn, an intimate venue in Reykjavík, Iceland, as part of the Iceland Airwaves Music Festival.
Joining Damien on stage were Joel Shearer, Gyða Valtýsdóttir (Múm) on cello, Shahzad Ismaily on drums and Helgi Jonsson on trombone.
Check out the latest fan reviews of the show, including details of the six songs Damien performed, in the Igloo.
Also, check out photos by Erik Luyten, Amber Zwartbol and Jasper van Dorp and Dennis Stempher.
Continue Reading
---
Search EskimoFriends.com
Facebook
February 2016
M
T
W
T
F
S
S
« Sep
1
2
3
4
5
6
7
8
9
10
11
12
13
14
15
16
17
18
19
20
21
22
23
24
25
26
27
28
29