Archive for June 24th, 2010
---
Posted on 24. Jun, 2010 by admin.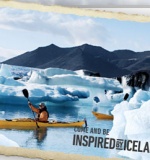 On July 1st, Damien will be amongst the performers at a free concert in Iceland. The concert, entitled "Iceland Inspires", is part of a wider "Inspired by Iceland" campaign to promote tourism in the country, which has been negatively affected by the recent volcano ash cloud.
Taking place on July 1st, near the now quiet Eyjafjallajökull volcano at Hamragarðar, near the Seljalandsfoss waterfall, this open-air concert will also feature performances by artists such as Amiina, Glen Hansard and many more.
Fortunately, for those of us unable to get to Iceland, the entire concert will be streamed live online at 8PM.
Inspired by Iceland Video from Inspired By Iceland on Vimeo.
Continue Reading
---