Archive by Author
---
Posted on 09. Sep, 2011 by admin.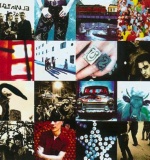 Speaking at the Toronto International Film Festival, Bono disclosed that Damien is one of a number of great artists to be included on an Achtung Baby covers album commissioned by Q magazine.
Damien has recorded U2's "One" for the album, which will be made available to mark the 20th anniversary of Achtung Baby's release.
Other artists on the album include Depeche Mode, Patti Smith and Jack White.
Continue Reading
---
Posted on 21. Aug, 2011 by admin.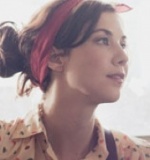 KCRW has made available a track from Lisa's New album Passenger for your listening pleasure!
To hear the track "Knots" just go here.
Lisa also performed yesterday on BBC 2 Radio's Dermot O'Leary Show. You can listen back to it here. The relevant section starts at two hours and five minutes into the show.
Lastly – Lisa has a new website at www.lisahannigan.ie!
Continue Reading
---
Posted on 08. Aug, 2011 by admin.
In an extract from this article in the Daily Telegraph, pop music's latest sensation Ed Sheeran talks about taking inspiration from Damien Rice.
He was taken to see Irish singer-songwriter Damien Rice play an intimate fan club gig at the age of 11, then bumped into the singer and his band in a bar after the show. "I had a little bit of a chat and kind of had an epiphany, like 'Wow, this is exactly what I want to do!' I got home that night and wrote a whole bunch of songs. I remember one was called 'Typical Average Teen'. Yeah, I was one of those."
You have probably heard this a million times already, but here is "The A Team" by Ed Sheeran.
Continue Reading
---
Posted on 04. Aug, 2011 by admin.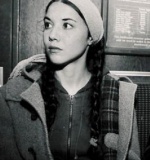 Lisa Hannigan's second studio album has been announced. Passenger is to be released on 20 September in the US and Canada on ATO Records, with a 15-date North American tour to begin in Los Angeles on 27 September.
The album will be released in Ireland on 21 October and in the UK on 24 October, with European release dates and tour news to be announced soon.
For full details of the North American tour and the opportunity to purchase pre-sale tickets, go to LisaHannigan.ie.
Continue Reading
---
Posted on 10. Jul, 2011 by admin.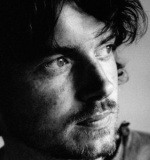 Damien is featured as the number one artist overdue for a new album in a new article in Paste Magazine.
Here's the relevant section:
1. Damien Rice
It's difficult to uncover the mystery of an artist when they don't want to be found. Damien Rice has made it clear; he doesn't like the lime light. After he released 9 in 2006 he slipped into the sonic abyss, which would make sense if he issued a terrible sophomore effort and slowly faded away. But both O and 9 were intimate, fantastic records. It's hard to go a few months without hearing a D Rice song on a TV series or film, forcing yourself to stop and ponder 'whatever happened to that meek Irishman?'
As it turns out, Rice has been lending his time to various charities and side projects. In April, he collaborated with French actress Melanie Laurent on five songs for her debut record, en t'attendant. In February, he released "Look At Me," for an Argentinian children's record. In 2010, he contributed to Gasoline Rainbows, a collaborative effort that benefited those affected by the Gulf Coast oil spill, and he donated a new version of "Lonely Soldier" for the Raise Hope for Congo album. But just as he wants it, we are still left to wonder if or when there will be another Damien Rice solo venture.
Continue Reading
---
Posted on 25. Apr, 2011 by admin.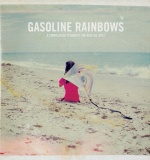 Earlier this year we told you about Gasoline Rainbows, a benefit album in support of people affected by the Gulf of Mexico oil spill. The album features a brand new Damien Rice song "The Connisseur of Great Excuse".
The album also features a song by Eskimo Friend Amy Kuney called 'Gasoline Rainbows'. Here is the official video:
100% of the proceeds from the "Gasoline Rainbows" benefit album go toward Global Green's oil spill response. You can get the album on iTunes here
Continue Reading
---
Posted on 25. Apr, 2011 by admin.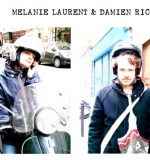 Melanie Laurent's debut album is now available on iTunes, featuring two duets with Damien Rice.
These two tracks are called 'Uncomfortable' and 'Everything You're Not Supposed To Be'. You can listen to previews of both here.
Melanie will be performing live in France and Belgium this summer. Tour dates here.
Continue Reading
---
Posted on 10. Apr, 2011 by admin.
In anticipation of her 2nd studio album, Lisa has announced a comprehensive Irish tour, kicking off in Cork on 6 May. Here are the tour dates in full:
May 06, 2011 Triskel Christchurch Cork, IE
May 12, 2011 Debarras Clonakilty, IE
May 13, 2011 The Spaniard Kinsale, IE
May 15, 2011 Spirit Store Dundalk, IE
May 19, 2011 Kenny's Bar Lahinch, IE
May 21, 2011 Roisin Dubh Galway, IE
May 22, 2011 Linenhall Arts Centre Castlebar, IE
May 25, 2011 Empire Music Hall Belfast, UK
May 27, 2011 O'Keeffes Clonmel Clonmel, IE
May 28, 2011 The Forum Waterford, IE
Jun 08, 2011 Whelan's of Wexford Street Dublin, IE
Jun 09, 2011 The Set Kilkenny, IE
Jun 10, 2011 The Dock Carrick on Shannon, IE
Jun 15, 2011 Glór Irish Music Centrec Ennis, IE
Jun 16, 2011 Dolan's Pub Limerick, IE
Jun 17, 2011 Gleneagle Hotel Killarney, IE
Jul 06, 2011 The Model Sligo, IE
Jul 09, 2011 Bažant Pohoda Trenčín, SK
Jul 20, 2011 The Balor Ballybofey, IE
Jul 25, 2011 Glebe Garden Amphitheatre Baltimore, IE
Jul 28, 2011 The Séamus Ennis Cultural Centre Naul, IE
Jul 30, 2011 Riverbank Arts Centre Newbridge, Kildare, IE
To view some video diaries from Lisa's recording sessions, click through to read the rest of this post.
Continue Reading
---
Posted on 31. Mar, 2011 by admin.
Damien was a surprise guest at a Frames concert in Dublin last night, performing the same new song he recently performed a few weeks ago in Whelan's.
Read more about the performance here…
Continue Reading
---
Posted on 09. Mar, 2011 by admin.
Last night Damien was a surprise special guest at a Glen Hansard / Liam O Maonlai double-headliner gig in Whelan's Dublin.
Damien performed a brand new song….
Continue Reading
---
Search EskimoFriends.com
Facebook
December 2021
M
T
W
T
F
S
S
« Apr
1
2
3
4
5
6
7
8
9
10
11
12
13
14
15
16
17
18
19
20
21
22
23
24
25
26
27
28
29
30
31