Archive by Author
---
Posted on 20. Dec, 2010 by admin.
Continue Reading
---
Posted on 19. Dec, 2010 by admin.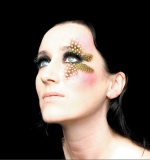 Hot Press reports that Damien will feature on a new album from Irish singer Maria Doyle Kennedy in the new year.
You might know Maria from her acting career, having appeared in The Commitments, Dexter, The Tudors and much more…
Here is my favorite Maria Doyle Kennedy song:
Discuss this story here.
Continue Reading
---
Posted on 01. Dec, 2010 by admin.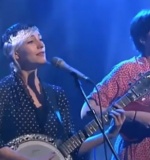 Last Saturday night Lisa Hannigan performed "Blue Moon" on Irish TV with Cathy Davey (see the video below).
Both are amongst the performers at the upcoming Turning Pirate Mixed Tape New Year's Eve Party in Vicar Street, Dublin.
Other performers include: Rhob Cunningham, Neil Hannon, Jerry Fish, David O'Doherty, Gavin Glass, Richie Egan, The Ambience Affair, Tucan, Laser Tom and the Blast Crew.
Hope to see you there!
Lisa also spoke on Irish radio about this gig recently…
Continue Reading
---
Posted on 26. Nov, 2010 by admin.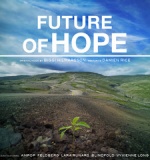 Now available on the Future of Hope soundtrack, exclusively available on the fair play music website gogoyoko.com: The Connoisseur of Great Excuse
There are some interesting people listed as backing musicians on this track…
Performed by:
Damien Rice – vocals, piano, guitar, drums, percussion, bass, clarinet
Dylan Penn – percussion
Gemma Hayes – backing vocals, percussion
Helgi Jonsson – trombone
Hopper Penn – percussion
Sarah Jane Murphy – backing vocals
Sean Penn – percussion
Vyvienne Long – cello
Continue Reading
---
Posted on 23. Nov, 2010 by admin.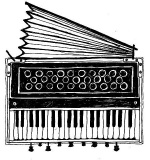 Lisa has been confirmed as one of many great acts to be performing at Turning Pirate's Mixed Tape New Year's Eve Party.
Taking place at Vicar Street in Dublin, the concert will comprise an evening of special performances and collaborations to ring in the new year.
Tickets on sale now!!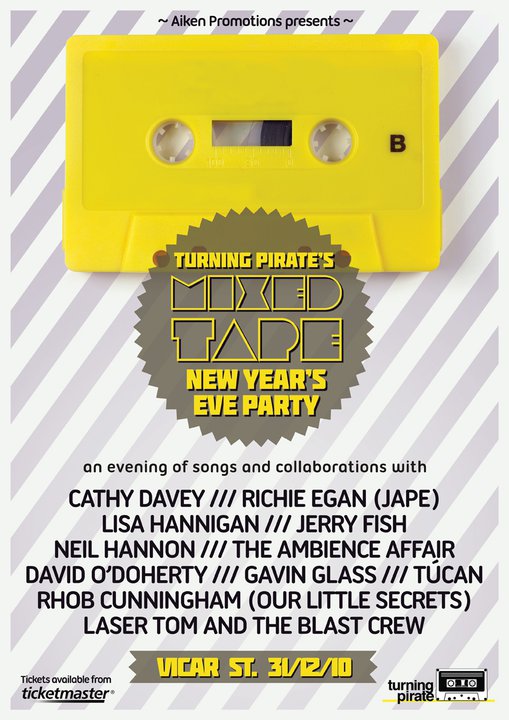 Continue Reading
---
Posted on 20. Nov, 2010 by admin.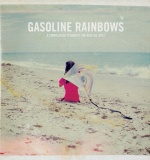 Rolling Stone is now streaming Damien's new song "The Connisseur of Great Excuse" here. As mentioned previously, this track will appear on Gasoline Rainbows, a benefit album in support of people affected by the Gulf of Mexico oil spill.
Gasoline Rainbows includes songs by LCD Soundsystem, Phoenix, Silversun Pickups, Vampire Weekend, Edward Sharpe & the Magnetic Zeros as well as previously unreleased tracks by Damien Rice, Amy Kuney and City and Colour. It will be available exclusively as a download on November 30 through Roark Records.
Thanks to rachlanee for finding this link!
Continue Reading
---
Posted on 16. Nov, 2010 by admin.
Friday, December 3 sees the release of "Bad Move", the debut vinyl single from Vyvienne Long on new Irish label Flaming June records.
The single's release will coincide with a full gig at Dublin's Workman's Club.
Continue Reading
---
Posted on 13. Nov, 2010 by admin.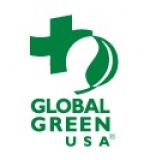 Damien has a contributed a new track to a compilation benefit album to support people affected by the Gulf oil spill entitled Gasoline Rainbows.
The new track is called "The Connoisseur of Great Excuse" and will be available as a digital download from November 30th. Also featured on the album is Amy Kuney, who we know from her great cover of the Blower's Daughter.
The full track list for the album is:
1. "Gasoline Rainbows" – Amy Kuney*
2. "Armistice" – Phoenix
3. "40 Day Dream" – Edward Sharpe And The Magnetic Zeros
4. "There's No Secret's This Year" – Silversun Pickups
5. "At The Birds Foot" – City and Colour*
6. "The Connoisseur of Great Excuse" – Damien Rice*
7. "Bloodbuzz Ohio" – The National
8. "Tighten Up" – The Black Keys
9. "Let The Time Roll By" – Onward, Soldiers
10. "Moth's Wings" – Passion Pit
11. "Floating Vibes" – Surfer Blood
12. "Mama Taught Me Better" – Black Rebel Motorcycle Club
13. "I Can Change" – LCD Soundsystem
14. "Cousins" – Vampire Weekend
More information about the album is available here.
Thanks to Borneoman for letting us know about this.
Continue Reading
---
Posted on 13. Nov, 2010 by admin.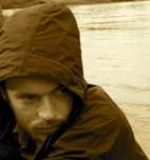 Aung San Suu Kyi has been released from house arrest in Burma today!

As you know, Damien has been a very active supporter of Aung San Suu Kyi, since his visit to refugee camps in Burma in 2004 with fellow musician Ani DiFranco. In 2005, Damien spoke about this trip and the song he released in his honour to Hot Press
"I was quite impacted by the whole Burma experience," toys Rice, "so when the US Campaign Far Burma asked me would I be interestested in doing a show in New York with Ani Di Franco and David Byrne, in aid of Aung San SUM Kyi, I said yeah, absolutely. But they had to pull out, so it looked like I was going to be doing the show on my own, which I was fine with. But then I asked the campaign, why am I doing this show? If it was to make money, I'd rather just give the money …
"They said that creating awareness was more important just then. So lashed, what do you think is the most powerful way for me to do that? And they said, you could write a song far Suu Kyi. That's what Lisa Hannigan and I did with 'Unplayed Piano'.
"I wanted the sang to be universal, personal, and to come from a human and emotional, not a political, point of view. I wanted it to be an expression of loss, but with a huge amount of hope in that loss.
"Suu Kyi has so much potential that just hasn't been realised. The majority of people in Burma want her as their leader. She seems like somebody that the world could benefit from, if she were let out. And the has asked people outside Burma, 'Please, use your liberty ta promote ours'.
"I see it on a very simple level. The country asked for this woman and the army didn't allow it. I don't think that should be happening. I'm excited, because I feel there's a potential solution, and Suu Kyi is it. She's the unplayed piano."
Congratulations to everyone who's been involved in the campaign for her release!
Continue Reading
---
Posted on 29. Oct, 2010 by admin.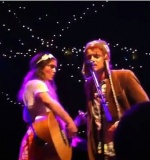 Below is a video of Damien joining Julia Stone on stage earlier this month in Los Angeles to perform "The One That I Want".
For more info and some nice photos, check out the forum!
Continue Reading
---
Search EskimoFriends.com
Video of the Day
Facebook
@eskimofriends on Twitter
Share Your Fan Photos via Flickr!! (just add to the group: eskimofriends)