Archive by Author
---
Posted on 31. Mar, 2012 by admin.
Damien has been added to the line-up of the Hop Farm Music Festival in the UK this summer.
Taking place at Paddock Wood in Kent from 29 June – 1 July, the festival also includes performances by Bob Dylan, Suede, Peter Gabriel, Primal Scream, My Morning Jacket and many more.
Weekend camping tickets are available to buy now.
Continue Reading
---
Posted on 10. Mar, 2012 by admin.
Damien will be performing at the Days Off festival in France on July 5th.
Tickets go on sale from Wednesday 21st of March.
Continue Reading
---
Posted on 16. Jan, 2012 by admin.
The New York Times reports that Damien bought a guitar owned by Bono for nearly half a million dollars at a Haiti benefit auction in Hollywood at the weekend.
Hosted by Cinema for Peace, the event raised more than $5 million to help Haiti recover from the devastating earthquake of 2 years ago.
In addition to providing the largest contribution on the night, Damien also performed for the audience, which included celebrities such as George Clooney; Sean Penn; Leonardo DiCaprio; Julia Roberts; Orlando Bloom; Mel Gibson; James Gandolfini; Garry Shandling; Salma Hayek; Hilary Swank; Josh Brolin and Diane Lane.
According to media reports, Damien recently earned about half a million dollars from the release of "Cannonball" by the winners of X Factor in the UK.
Continue Reading
---
Posted on 16. Jan, 2012 by admin.
Last week, Damien performed his first full gig for quite some time in Seoul, South Korea.
Here's a review from the Korea Times.
Read some fan reviews in the forum.
And here's a video highlight from the night:
Continue Reading
---
Posted on 11. Dec, 2011 by admin.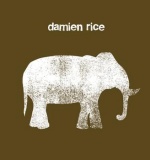 The winner of tonight's X Factor final, Little Mix, have just released their debut single – a cover of Damien's "Cannonball".
Both Little Mix and the other finalist, Marcus Collins, performed the track on the show tonight – resulting in "Damien Rice" trending worldwide on Twitter.
The original version of the song is available to buy here.
Continue Reading
---
Posted on 28. Nov, 2011 by admin.
Ten years ago we lost a great Irish singer-songwriter named Mic Christopher. He was a great guy and an amazing performer.
Here's an unreleased track that Mic performed with his friend Glen Hansard, shortly before he passed away.
RIP Mic.
Continue Reading
---
Posted on 17. Nov, 2011 by admin.
Thanks to Oresti for sending us this video of Damien's recent performance of "The Professor" at the Other Voices event in New York:
Continue Reading
---
Posted on 30. Oct, 2011 by admin.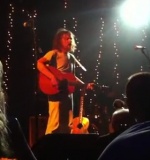 Damien was a surprise special guest last Thursday night at Other Voices, a blend of Irish musical and literary performances in the city's historic Poisson Rouge club in Greenwich Village.
Brooklyn Vegan reports that Damien performed a couple of songs, including The Professor.
The series of performances were recorded by RTE and NPR and will be broadcast later this year.
For a full review and several photos, go here.
Here is an audience-recorded video of Damien performing The Professor:
Continue Reading
---
Posted on 14. Oct, 2011 by admin.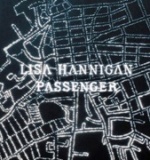 Lisa Hannigan's new album, Passenger, which is earning great reviews across the United States and the UK has entered the Irish charts at number 1.
Congratulations to Lisa and her awesome team!
Here is the video for "Knots", the first single to be taken from the album:
Continue Reading
---
Posted on 25. Sep, 2011 by admin.
10 years after Damien released his first single in Ireland, he has achieved his first top ten position in the UK singles chart.
"Cannonball" has re-entered the charts at number 9, following a performance on X Factor by John Adams.
View the singles chart here.
View John Adams' performance of "Cannonball" here.
Continue Reading
---
Search EskimoFriends.com
Video of the Day
Facebook
@eskimofriends on Twitter
Share Your Fan Photos via Flickr!! (just add to the group: eskimofriends)