Archive by Author
---
Posted on 28. Nov, 2011 by admin.
Ten years ago we lost a great Irish singer-songwriter named Mic Christopher. He was a great guy and an amazing performer.
Here's an unreleased track that Mic performed with his friend Glen Hansard, shortly before he passed away.
RIP Mic.
Continue Reading
---
Posted on 17. Nov, 2011 by admin.
Thanks to Oresti for sending us this video of Damien's recent performance of "The Professor" at the Other Voices event in New York:
Continue Reading
---
Posted on 30. Oct, 2011 by admin.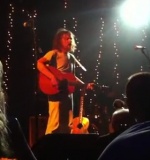 Damien was a surprise special guest last Thursday night at Other Voices, a blend of Irish musical and literary performances in the city's historic Poisson Rouge club in Greenwich Village.
Brooklyn Vegan reports that Damien performed a couple of songs, including The Professor.
The series of performances were recorded by RTE and NPR and will be broadcast later this year.
For a full review and several photos, go here.
Here is an audience-recorded video of Damien performing The Professor:
Continue Reading
---
Posted on 14. Oct, 2011 by admin.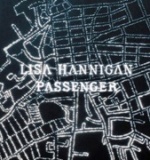 Lisa Hannigan's new album, Passenger, which is earning great reviews across the United States and the UK has entered the Irish charts at number 1.
Congratulations to Lisa and her awesome team!
Here is the video for "Knots", the first single to be taken from the album:
Continue Reading
---
Posted on 25. Sep, 2011 by admin.
10 years after Damien released his first single in Ireland, he has achieved his first top ten position in the UK singles chart.
"Cannonball" has re-entered the charts at number 9, following a performance on X Factor by John Adams.
View the singles chart here.
View John Adams' performance of "Cannonball" here.
Continue Reading
---
Posted on 14. Sep, 2011 by admin.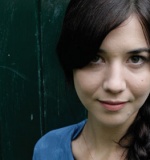 KCRW is now streaming Lisa Hannigan's new album Passenger in full ahead of its North American release next week.
To listen, just go here.
Tracklisting:
1. Home
2. A Sail
3. Knots
4. What'll I Do
5. O Sleep
6. Paper House
7. Little Bird
8. Passenger
9. Safe Travels, (Don't Die)
10. Nowhere to Go
Continue Reading
---
Posted on 09. Sep, 2011 by admin.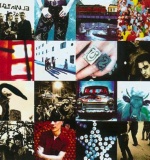 Speaking at the Toronto International Film Festival, Bono disclosed that Damien is one of a number of great artists to be included on an Achtung Baby covers album commissioned by Q magazine.
Damien has recorded U2's "One" for the album, which will be made available to mark the 20th anniversary of Achtung Baby's release.
Other artists on the album include Depeche Mode, Patti Smith and Jack White.
Continue Reading
---
Posted on 21. Aug, 2011 by admin.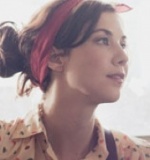 KCRW has made available a track from Lisa's New album Passenger for your listening pleasure!
To hear the track "Knots" just go here.
Lisa also performed yesterday on BBC 2 Radio's Dermot O'Leary Show. You can listen back to it here. The relevant section starts at two hours and five minutes into the show.
Lastly – Lisa has a new website at www.lisahannigan.ie!
Continue Reading
---
Posted on 08. Aug, 2011 by admin.
In an extract from this article in the Daily Telegraph, pop music's latest sensation Ed Sheeran talks about taking inspiration from Damien Rice.
He was taken to see Irish singer-songwriter Damien Rice play an intimate fan club gig at the age of 11, then bumped into the singer and his band in a bar after the show. "I had a little bit of a chat and kind of had an epiphany, like 'Wow, this is exactly what I want to do!' I got home that night and wrote a whole bunch of songs. I remember one was called 'Typical Average Teen'. Yeah, I was one of those."
You have probably heard this a million times already, but here is "The A Team" by Ed Sheeran.
Continue Reading
---
Posted on 04. Aug, 2011 by admin.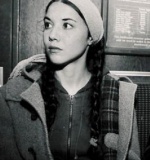 Lisa Hannigan's second studio album has been announced. Passenger is to be released on 20 September in the US and Canada on ATO Records, with a 15-date North American tour to begin in Los Angeles on 27 September.
The album will be released in Ireland on 21 October and in the UK on 24 October, with European release dates and tour news to be announced soon.
For full details of the North American tour and the opportunity to purchase pre-sale tickets, go to LisaHannigan.ie.
Continue Reading
---
Search EskimoFriends.com
Video of the Day
Facebook
@eskimofriends on Twitter
Share Your Fan Photos via Flickr!! (just add to the group: eskimofriends)