Archive for 'Damien News'
---
Posted on 22. Sep, 2014 by admin.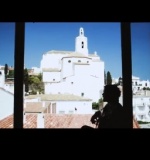 Damien will be performing songs from My Favourite Faded Fantasy on BBC's Later with Jools Holland on 30 September. Also, listen in to the Zane Low Show on BBC Radio 1 this wednesday evening (24 September), as it's possible he will be debuting "I Don't Want to Change You", the first single from the new album. (Thanks to Eva and Borneoman for the detective work!) Here's a recording of Damien's first performance on Later with Jools Holland back in 2002...
Continue Reading
---
Posted on 15. Sep, 2014 by admin.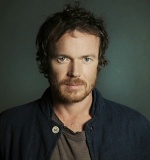 Damien today announced the following tour dates. Why not join the discussion in the Igloo? Oct 7 - Congregation Sherith Israel, San Francisco, CA Oct 9 - The Cathedral Sanctuary at Immanuel Presbyterian Church, Los Angeles, CA Oct 13 - Athenaeum Theatre, Chicago, IL, Oct 14 - Danforth Music Hall, Toronto, ON Oct 16 - The Box, New York, NY Oct 17 - Warsaw, Brooklyn, NY Oct 18 - The Box New York, NY Oct 23 - Gran Teatro Linear4Ciak, Milan, Italy Oct 26 - Cirque Royal, Brussels, Belgium Oct 27 - Carre, Amsterdam, Netherlands Oct 31 - Admiralspalast, Berlin, Germany Nov 3 - Bord Gáis Energy Theatre, Dublin, Ireland Nov 5 - Folies Bergeres, Paris, France Nov 7 - Palladium, London, United Kingdom Nov 15 - Apollo Theater, NYC NEW!
Continue Reading
---
Posted on 13. Sep, 2014 by admin.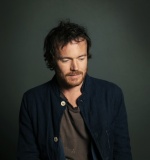 The London Evening Standard has published some quotes from Damien in this article about the new album. "I was playing the biggest venues I'd ever played, and everything was quote-unquote perfect. And everything sort of crumbled and fell apart at that moment," he says. "I became really unhappy, and so that went spiralling down, down, down, where I got to this place where I had everything I thought I wanted and I still wasn't happy. That felt very, I guess, disheartening. So I kind of crashed." "The reason why it took me so long to record this record was because I kept on starting it and quitting it and starting it and quitting it, so I got nowhere. Everything I'd do I would criticise," he says. "I met with my management in London and they said to me, 'Do you ever want to make another record?' I said, 'Yeah, but I think I need help, someone who can inspire me to be better'. I said the only person who came to mind was Rick Rubin. But I knew very little about him. All I knew is that he meditated, he had a big beard and that some people called him a guru." "I sat for a minute and I imagined myself with one more hour on the planet. And I noticed that I didn't care about whether I had sold more records, or less records," he says. "What was most important to me in that moment was wanting to shed whatever mask I'd been wearing so that I could at least be myself in the world, instead of some version of myself that I thought was appropriate." It also includes some quotes from Rick Rubin, who produced the album: "I think he was torn. Part of him wanted to be free to express himself and part of him seemed to be stopping the process," Rubin says of Rice's working methods. The producer, who has worked on endless classic albums from the Eighties hip hop of Run DMC to Johnny Cash's American series and Adele's album 21, is known for his hands-off approach. "It took a series of personal breakthroughs for Damien to feel comfortable enough to want to put out new music and all the stress associated with it. He is a highly sensitive artist and man."
Continue Reading
---
Posted on 08. Sep, 2014 by admin.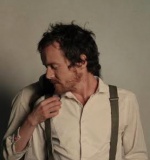 While "My Favourite Faded Fantasy" was aired tonight by Zane Lowe on BBC Radio 1, it looks like Damien's first single will be "I Don't Want to Change You", which Zane Lowe will also debut on 23 September. Speaking about the 8-year gap between album releases, Damien says in a press release, "Sometimes you have to step away from what you love in order to learn how to love it again." There's also confirmation tonight that the new album is produced by Rick Rubin. "I came to Rick mostly based on what I didn't know about him, rather than what I did," adding "for some reason I just had a feeling that I would feel comfortable being open and being me and being vulnerable with Rick."
Continue Reading
---
Posted on 08. Sep, 2014 by admin.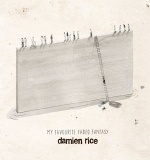 Zane Lowe just played the title track from Damien's new album, "My Favourite Faded Fantasy", for the first time on BBC Radio 1, saying: "So astounding, so stunning, we had to start the week with it..." Note: this track is available on iTunes from midnight (EST) tonight when you pre-order the album from iTunes. Today, it was also officially confirmed that the new album will go on sale from 31 October. Listen back to the Zane Lowe show tonight from here. And here's a video excerpt:
Continue Reading
---
Posted on 04. Sep, 2014 by admin.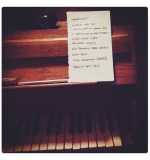 Good news! Damien's new album, "My Favourite Faded Fantasy", will go on sale on 31 October. The tracklist reported by Amazon is: 1. My Favourite Faded Fantasy 2. It Takes A Lot To Know A Man 3. The Greatest Bastard 4. I Don't Want To Change You 5. Colour Me In 6. The Box 7. Trusty And True 8. Long Long Way Note that the image posted by DamienRice.com includes the following other track titles: Camarillas Mustard Seeds Update: This tweet from George Ergatoudis (Head of Music at BBC Radio 1) may suggest that the first single will be "The Greatest Bastard".
Continue Reading
---
Posted on 11. Jul, 2014 by admin.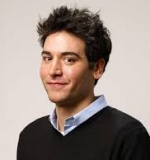 Josh Radnor, who played Ted on How I Met Your Mother, has written about his memories of falling in love with Damien's album "O". You can read the full article here, but here's an excerpt: How to describe that initial encounter? It was certainly a stop-what-you're-doing moment, and that's exactly what I did. I looked up from—oh, I don't know, the coffee maker, the New York Times, my audition sides—and thought: "This… is the most beautiful thing I've ever heard." A sad Irish troubadour's exquisite songs of romantic heartache and pain, how he'd wronged and been wronged, delivered in a startlingly pure, achingly sincere, and elastic voice. It called something forward in me, some heartbroken essential thing. I furiously scribbled down the name: Damien Rice. I needed this music in my life. A quick internet search and a few record store visits (remember those?) revealed that it was available exactly nowhere, its domestic release not scheduled until the following year.
Continue Reading
---
Posted on 26. May, 2014 by admin.
According to this article, Damien has contributed a song to a new animated film by Salma Hayek called The Prophet, which is due for release later in the year. Thanks to Desiderata for the link!
Continue Reading
---
Posted on 14. May, 2014 by admin.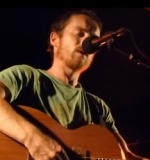 Last night, Damien played his first full show in Dublin for many years. The gig lasted for two and a half hours. And Damien confirmed that a new album will be coming in the autumn. Here's a report from RTE. Here's a feature on Irish radio this morning, which includes an interview with Damien's proud granny! Read some fan reviews in the Igloo. And here's a full set-list, thanks to Chrysler: Main Show: 01: Delicate 02: Elephant 03: Woman Like A Man 04: 9 Crimes 05: Eskimo 06: The Box 07: Amie > Sex Change 08: The Professor & La Fille Danse 09: Volcano 10: The Greatest Bastard 11: Coconut Skins 12: Rootless Tree 13: Cold Water 14: Hallelujah Encore 15: Cannonball 16: Long Way To The Top 17: Black is the Colour 18: I Remember 19: The Blowers Daughter
Continue Reading
---
Posted on 08. May, 2014 by admin.
Damien will be performing at Whelans in Dublin on 13 May as part of Whelans' 25th anniversary celebrations. The 300 tickets sold out within 60 seconds of going on sale this morning. More here.
Continue Reading
---
Search EskimoFriends.com
Facebook
March 2017
M
T
W
T
F
S
S
« Feb
1
2
3
4
5
6
7
8
9
10
11
12
13
14
15
16
17
18
19
20
21
22
23
24
25
26
27
28
29
30
31